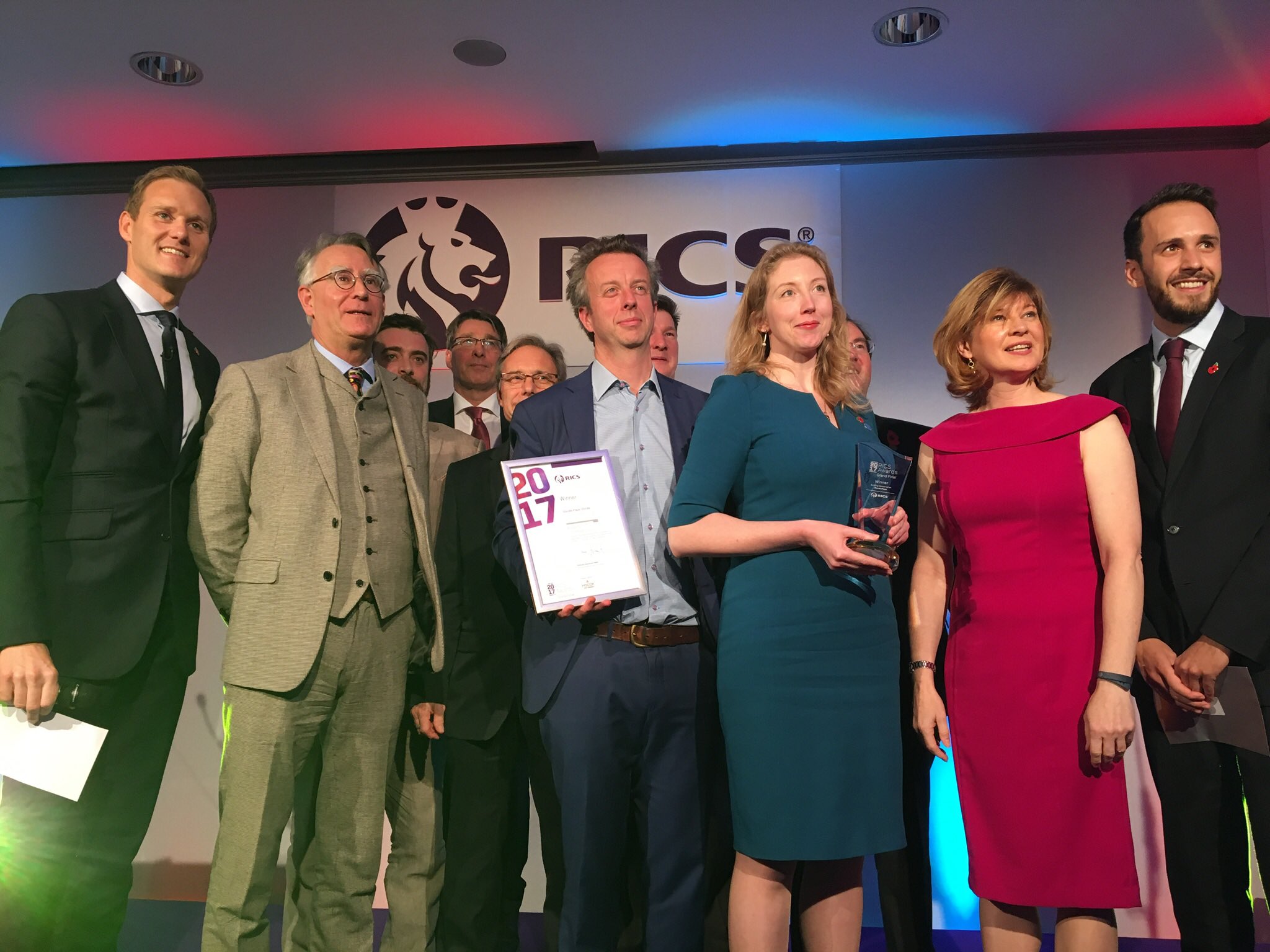 Image courtesy of @RICSnews
(From L to R Dan Walker, Giles Quarme, Neill Fraser, Gary Wood, Glenn Dewis, Viscount Hampden, Gary Jones, Natasha Brown, Andrew Housley, Prof Fiona Grant)
Glynde Place is a Grade I Elizabethan Mansion surrounded by a Grade I listed park and a number of Grade II listed curtilage structures. It lies within the South Downs National Park.
The property has had many alterations, omissions and additions throughout its history from its original construction in the mid-16th century through the 17th- 21st century, and now the latest restoration project of the main East façade.
RICS judges said the interventions to provide accommodation fit for modern life have been sensitively incorporated and do not jar with the old. They praised the thorough approach and execution of the work, and for 'opening up' the building for private functions, such as weddings, and creating public access to the building which has secured its future.
Highly Commended: Quay Place, Regeneration of St Mary at the Quay, Ipswich (East)
http://www.rics.org/uk/training-events/awards/rics-awards-2016-building-conservation/