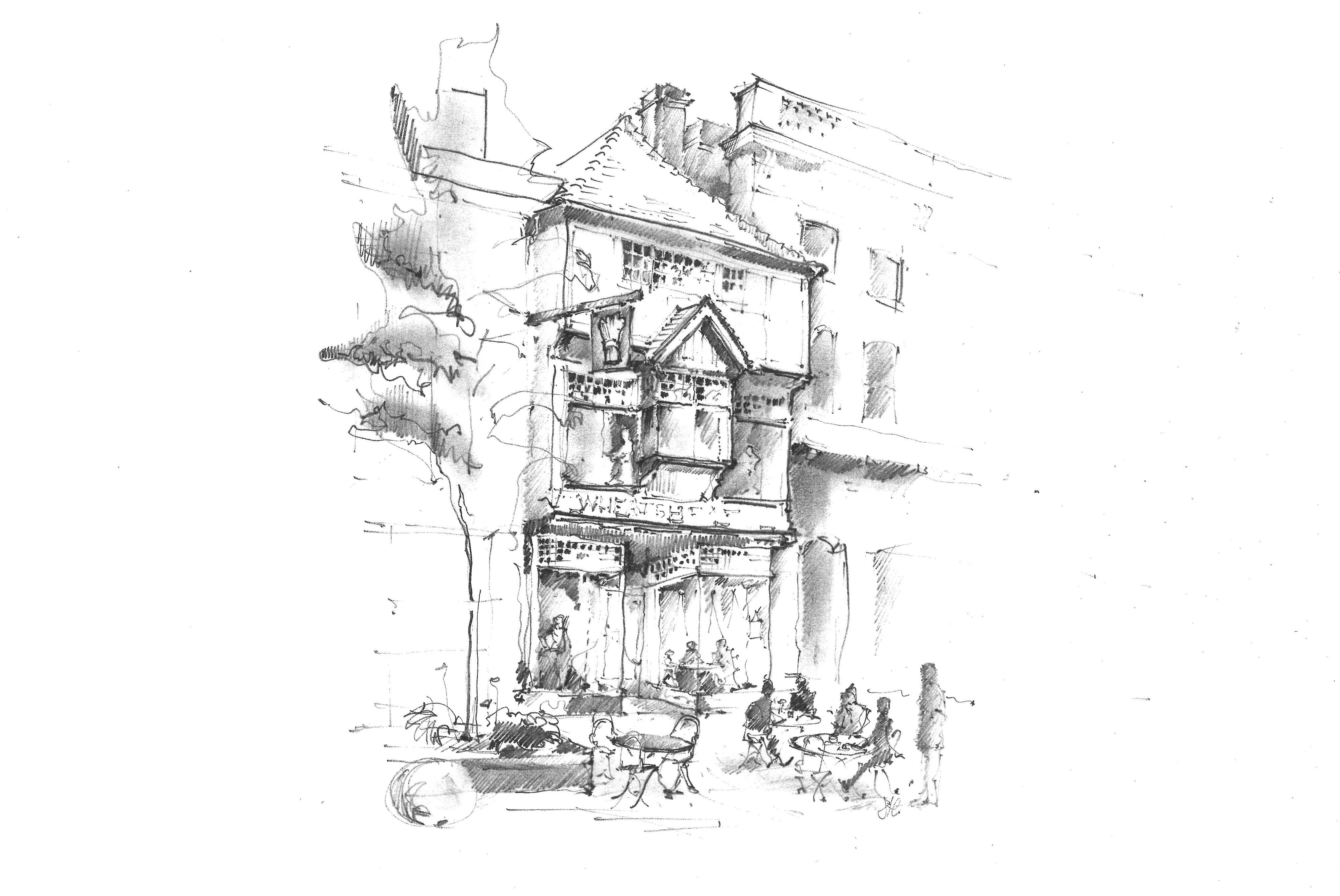 Sketch by Julian Cripps of GQA
The Architectural Heritage Fund (AHF) have awarded a grant of £350,000 towards the restoration of the Wheatsheaf in High Wycombe, which Giles Quarme Architects are working on with the Buckinghamshire Historic Buildings Trust. This timber framed building, in the heart of the town centre, dates back to the Middle Ages and was a pub for many centuries. It became a shop in the 20th century and is currently vacant. This project will repair the building, and give it new life as a bar, venue and community space. This project is seen as a catalyst for the regeneration of High Wycombe town centre, and comes at a time of great threat to many of our historic High Streets.
Click here for the other four projects who were also awarded grants from the AHF.