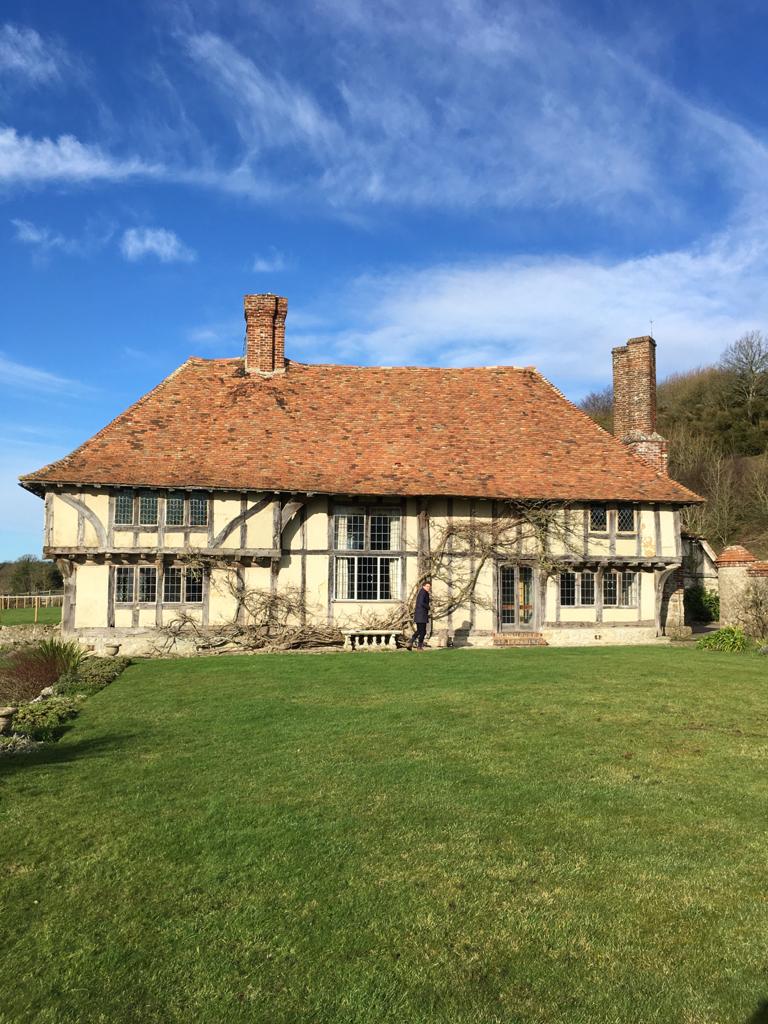 GQA are delighted to be working closely with the Aspinall Foundation to create a new boutique hotel within the 600 acre private safari reserve at Port Lympne.
Giraffe Hall is a timber-framed, Grade II* Listed, medieval Wealden house. It was later restored and extended in 1930 by the architect H. Chalton Bradshaw for Sir Philip Sassoon as a more intimate retreat away from the grandeur and excess of the nearby Port Lympne mansion.
The Hall will be sensitively repaired using traditional craft methods and transformed, with interior design by Victoria Aspinall, to provide 10 bedrooms, with a further 5 luxury cabins located within the grounds.
Both the Hall and cabins will be linked directly to the adjacent giraffe reserve, allowing guests the unique experience to interact with the giraffes in close proximity.